Make your Wedding Day wish come true
Congratulations on your forthcoming wedding, we at The Golden Lion Hotel would be honoured to host your special day. Our aim is to ensure you and all your guests enjoy every moment and to make your big day magical.
There is an option to suit all, from an intimate wedding for just a handful of guests to a lavish affair for hundreds. As we believe every wedding day should be personalised and unique to each couple.
As we have years of Wedding experience we understand how stressful it can be, so why not let our team guide you through your Wedding planning.
Function suites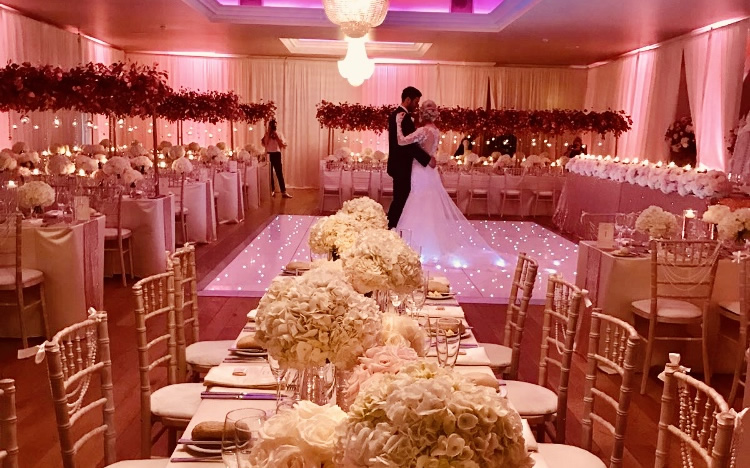 Yorkshire Suite
This magnificent Suite boasts four breath taking chandeliers which compliment the solid oak floor. Your evening guests will dance the night away with our integrated DJ booth and spectacular lighting system. With its own dedicated entrance and private bar, this room
has everything you desire.
Capacity
Wedding Breakfast 200 guests
Evening Reception 250 guests
These numbers are maximum capacity based on a straight table set up.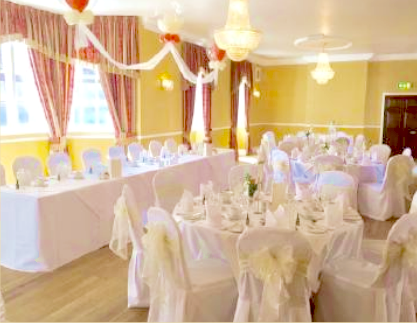 Mowbray Suite
This charming suite has an inviting appeal, with its welcoming bar area flowing into the ballroom, which is complimented by the stunning, twinkling chandeliers. In the summer months, guests can meander in to our Courtyard and sip on something cooling.
Capacity
Wedding Breakfast 50 guests
Evening Reception 80 guests
These numbers are maximum capacity based on a round table set up.
Civil ceremony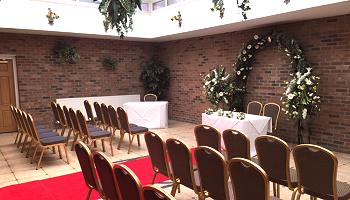 Conservatory
This idyllic room is beautifully lit with natural light through the glass ceiling, which is complimented by the floral arrangements and stylish mosaic flooring. Creating the perfect setting for an intimate Civil Ceremony.
Capacity 40 guests (max)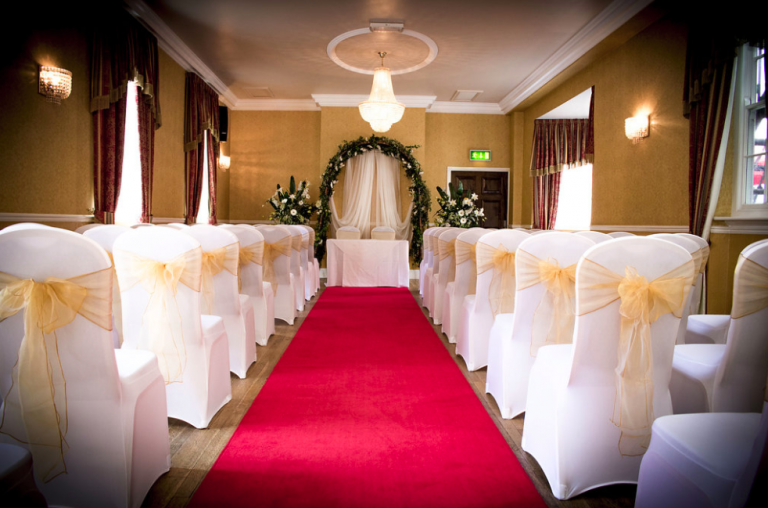 Mowbray Suite
For larger Civil Ceremonies you can take your vows in front of all your friends and family inside this elegant suite. This is the perfect "walk" for any Bride.
Capacity 90 guests (max)