Congratulations on your forthcoming wedding, we at The Golden Lion Hotel would be honoured to host your special day. Our aim is to ensure you and all your guests enjoy every moment and to make your big day magical.
There is an option to suit all, from an intimate wedding for just a handful of guests to a lavish affair for hundreds. As we believe every wedding day should be personalised and unique to each couple.
As we have years of Wedding experience we understand how stressful it can be, so why not let our team guide you through your Wedding planning.
Function suites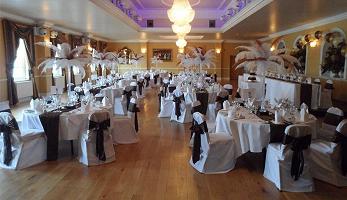 Yorkshire Suite
This suite boasts four breath taking chandeliers which compliment the solid oak floor. With its own integrated DJ booth, superb lighting system and private bar, this room has everything you would desire.
Capacity
Wedding Breakfast 100 guests
Evening Reception 200 guests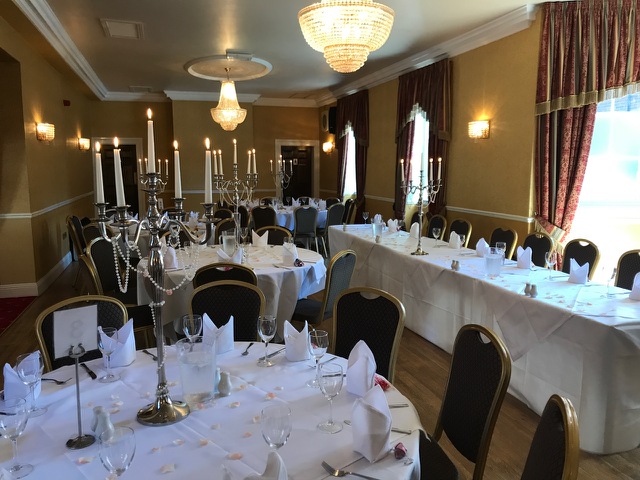 Mowbray Suite
This Suite creates an inviting ambience with its intimate appeal created by the 3 stunning chandeliers and its own private bar. This room accommodates 50 for the wedding breakfast and 70 for the evening reception. The Mowbray Suite is also available for Civil Ceremonies accommodating up to 90 guests.
Capacity
Wedding Breakfast 50 guests
Evening Reception 70 guests
Civil ceremony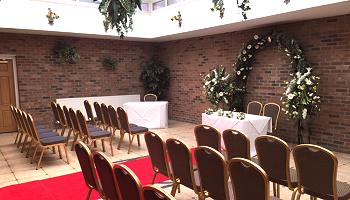 Conservatory
With its stylish Mosaic flooring and elegant floral decorations, The Conservatory is flooded with natural light through the glass ceiling making this the perfect venue for an intimate Civil Ceremony.

Capacity
Civil Ceremony 40 Guests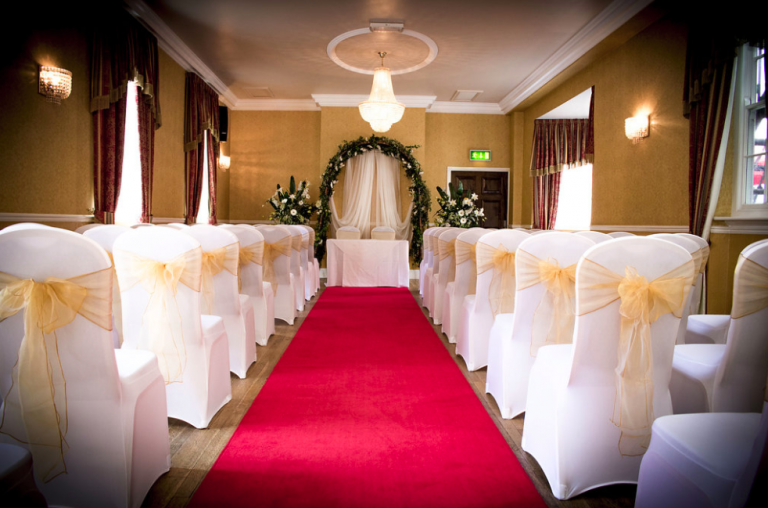 Mowbray Suite
For larger Civil Ceremonies you can take your vows in front of all your friends and family inside this inviting suite, with its solid wood floor and warm atmosphere created by our 3 stunning chandeliers.  This is the perfect "walk" for any Bride.
Capacity
Civil Ceremony 90 Guests